News
RAIL COMMUTERS INVITED TO 'STRIKE' IT LUCKY WITH MECCA BINGO!
Thursday 23rd June: London commuters waiting patiently for jam-packed buses this morning received a huge surprise from Mecca Bingo, with a spontaneous game of bingo.
Mecca Bingo brought a slice of light relief to commuter hell amidst the UK rail strikes, by hosting spur-of-the-moment free bingo games at Euston and King's Cross Stations. Mecca ensured that, despite the stressful morning, commuters started their day with a smile and were in with the chance to win a fun prize. Up for grabs at the bus stops were shower caps, cocktail shakers and handheld fans, to name but a few!
Donned in a sequin jacket, Mecca Bingo's caller surprised passengers by giving out bingo books and dabbers. Waiting commuters were happy to get involved and play an off the cuff game outside King's Cross Station and on the forecourt at Euston Station.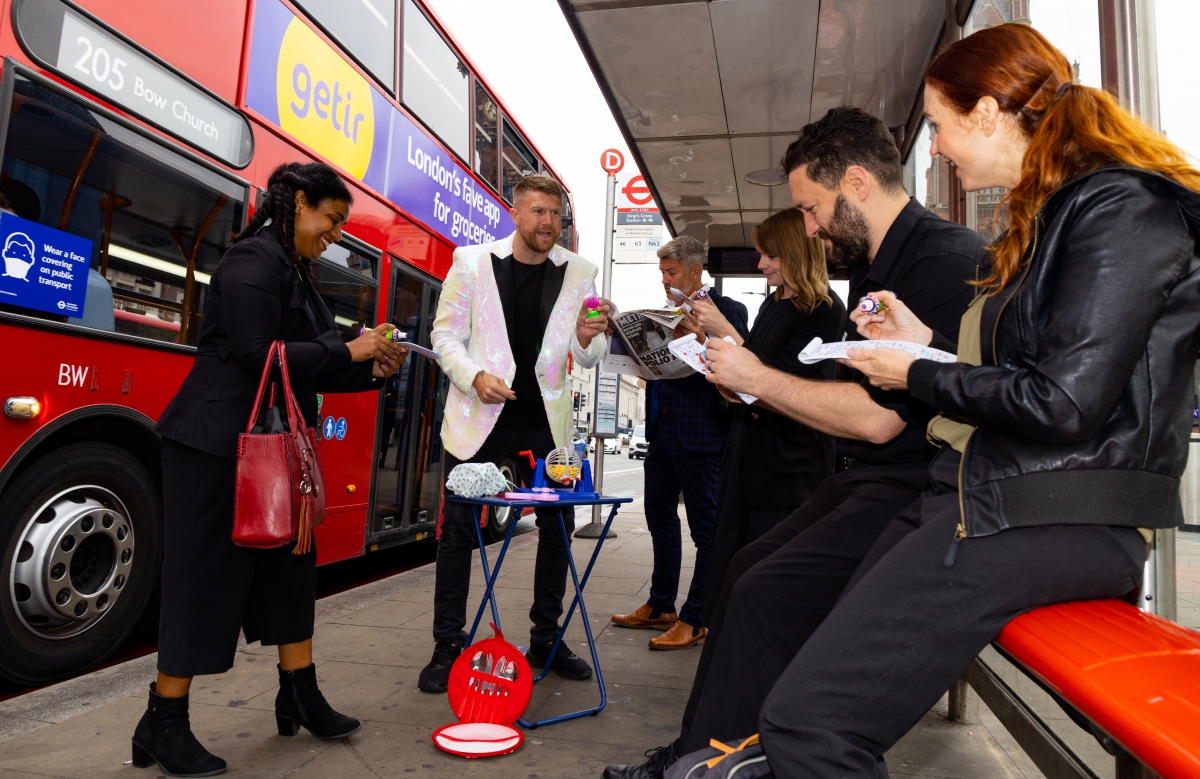 The surprise games of bus stop bingo came ahead of National Bingo Day, which takes place on Monday (27th June) and are part of a series of events being held across the UK to celebrate the much-loved game and invite bingo virgins to give it a try.
Newcomers to bingo can go into any Mecca Bingo club this Sunday (26th June) and play for just £5. The Newbie sessions last two hours and include a free drink.
Existing members can also get involved in the celebrations, with a special charity game in aid of the Disasters Emergency Committee Ukraine Humanitarian Appeal and half price National Game, with jackpots of up to £50,000 up for grabs on Friday (24th June).
On National Bingo Day itself, all the customers playing the National Game at two lucky bingo clubs will share £100,000, played in both the afternoon and evening.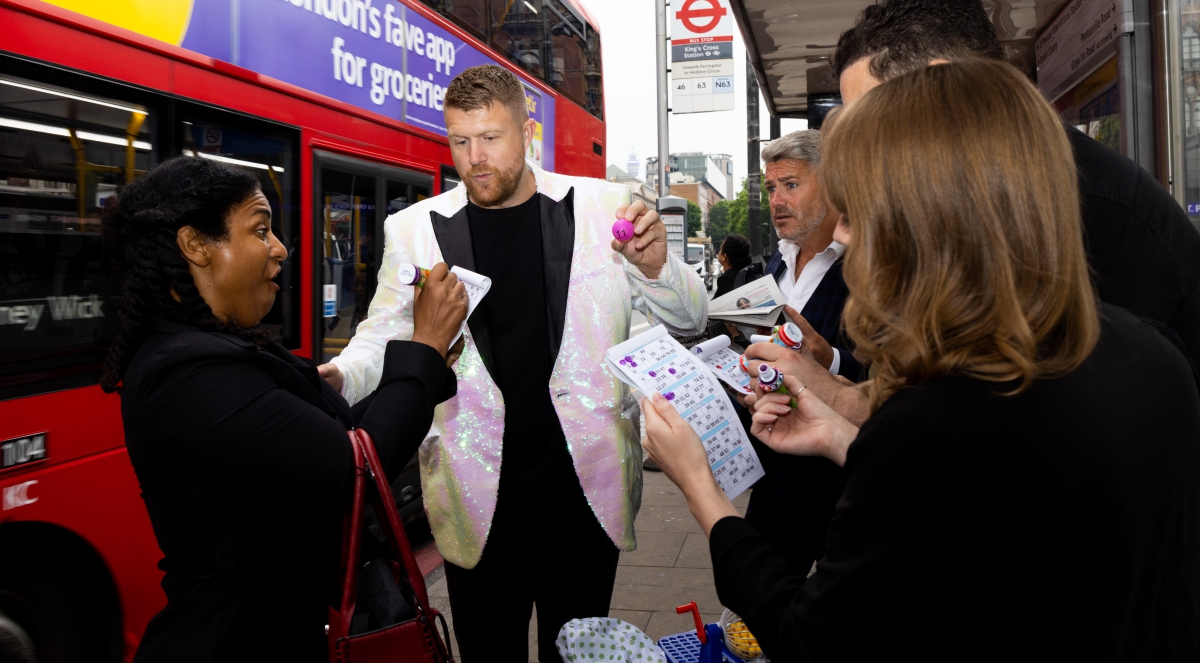 Carol Rhead, Head of Marketing Venues, commented on the bus stop bingo sessions in London: "We know this week has been tough for many commuters. People have faced long delays and travel disruption most days, so we wanted to help lift the mood and bring a smile to their faces. This Monday will be National Bingo Day, so we wanted to show commuters just how much fun bingo can be. Everyone's invited to 'strike' it lucky and get involved whether they're new to bingo or a 'dab' hand!"
To find out more about Mecca Bingo's National Bingo Day celebrations visit https://www.meccabingo.com/national-bingo-day-hub. Online, Mecca Bingo will be hosting a Winners Weekend with £100,000 to be won, free bingo sessions on Monday plus the chance to win free bingo for a year.