Articles
If You Can't Measure It – You Can't Manage It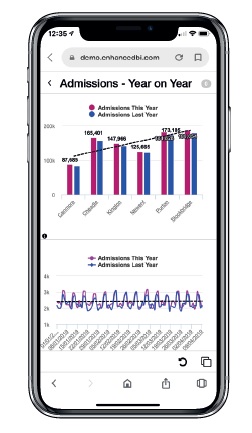 EBI Software is an industry leading developer of data integration and business information software.  With two industry technologists at its helm; Tony Eyre, with over 28 years of product innovation and product marketing in UK gambling sectors, and Chris Cowan, with more than 35 years developing business information software for manufacturing and supply chain management businesses.
Bingo Clubs are communities in themselves and ones that need to thrive to survive.  We understand that each Club sells an exclusive experience comprising of many elements.  Each element has to be delivered, managed and monitored for its continual improvement. SMART UI has been developed with Bingo Clubs specifically in mind to help a Club collate data, interpret it and its relevance to their business operations.  SMART UI then presents easy to read data, graphs and dashboards, from which decisions can quickly and effectively be made.
SMART UI comprises of a series of modules taking data from existing business software packages, into a Head Up Display Dashboard to provide instantly available and easy to read business information. There is no need to change any current business software.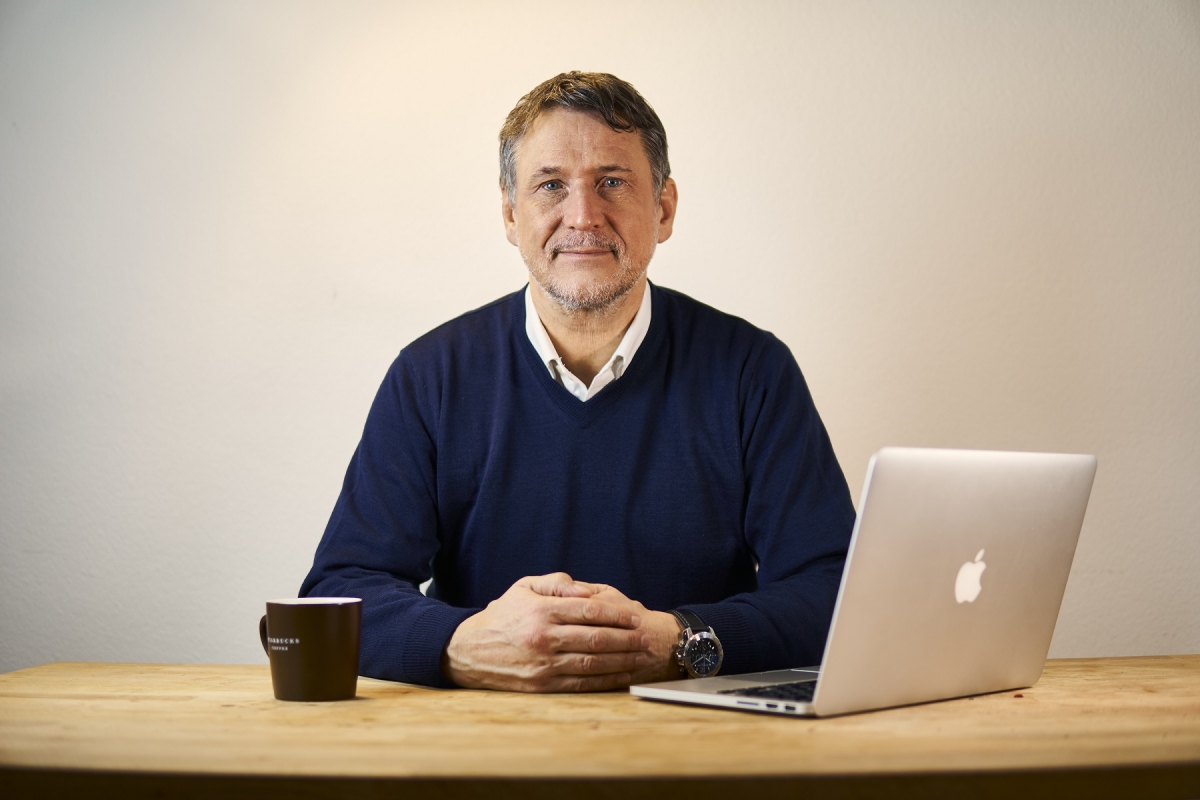 Image: Tony Eyre 
Currently, business software used in the Bingo Sector is likely to include applications such as MAXIM, ORION, SAGE, EXCEL, to mention but a few.  SMART UI integrates with each application independently.  Using Machine Learning processes which is a series of statistical models, SMART UI interrogates each set of data, whilst cross referencing it with historical data such as previous performances, and forecasted data such as budgets.  And then, using its own set of algorithms, SMART UI will provide up to date business information, some of it such as Admissions can be real-time, to enable decisive actions on costs, promotions and campaign drivers.
With the rigors of compliance becoming a key factor in day to day operations, SMART UI's Self Exclusion Module provides real-time data ensuring compliances are recorded and reported within the business.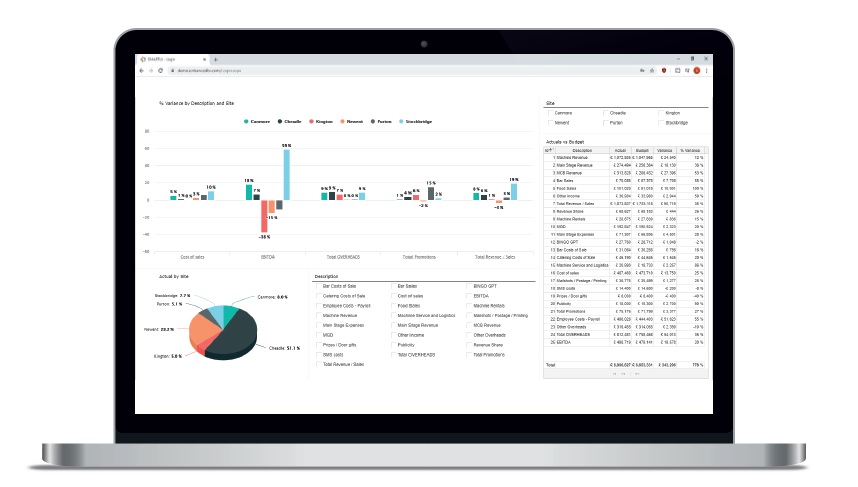 SMART UI has been a deliberate slow-burn into the Bingo Sector.  It saw its debut with BJ's Bingo over 12 months ago.  And since then has seen significant development with innovation meeting product requirement.  Lee Rich and his team at BJ's Bingo have been a key factor in SMART UI's fit to market, and our relationship with them will continue as it develops alongside growing need and purpose.  Our most recent interest sees SMART UI installed into Ireland's largest bingo operator Jack Potts Bingo, owned and operated by Capital Entertainment & Leisure.  Chief Operating Officer Darren Butler and his team have again pushed the boundaries and our response is yet further innovation and development, making SMART UI the must have business software system.
The age-old question - "Does it make me money?"  Well the answer is a resounding YES.  SMART UI's integration to membership software applications such as MAXIM, provides instantly available data on admissions and spends.  Its automated algorithms deliver accurate data to help drive targeted promotions and campaigns via SMS and E-mail to maximum effect.
Tony Eyre email tony.eyre@ebi-software.co.uk