News
National Bingo Game Caller of the Year 2019 Announced
Making a blustering return after an 11-year hiatus was the UK-wide competition National Bingo Game Caller of the Year 2019.
Birmingham's Buzz Bingo Club at Great park hosted the prestigious final on Sunday 24th November, where six finalists battled it out to be crowned the UK's 'National Bingo Caller of the Year 2019'.
The keenly contested final comes after qualifying events were held up and down the country. Contestants were judged on criteria such as their knowledge of the bingo game, showmanship skills, and of course their bingo calling skills.
The judging panel for the rebirthed event consisted of former Bingo Caller of the Year 2007, Blake Robson, Tom Watson the outgoing Deputy Leader of the Labour Party, Lyn Staunton representing Variety and Miles Baron, the CEO of The Bingo Association.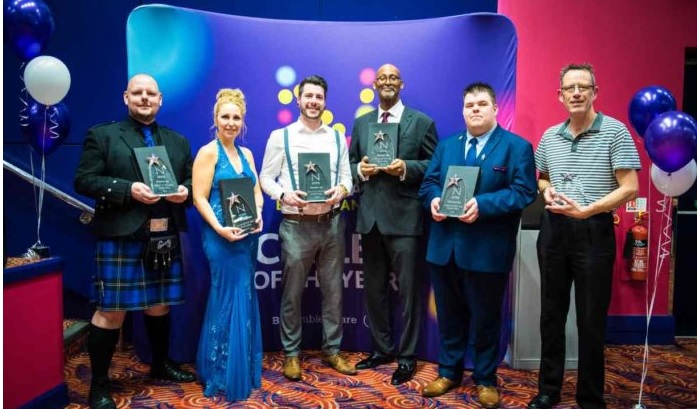 Image: National Bingo Caller of the Year Finalists
Before the final, the last winner of the coveted title Blake Robson said:
"I'M THRILLED THAT THE COMPETITION IS BACK. IT'S SUCH A GREAT THING TO BE A PART OF FOR MANY REASONS, BINGO ISN'T JUST ABOUT CALLING OUT THE NUMBERS, THERE'S AN ART TO BEING A GREAT SHOWMAN AND KNOWING ABOUT THE INDUSTRY AS A WHOLE. IT'S SUCH A FULFILLING THING TO BE A PART OF AS IT UNIFIES PEOPLE AND, IN SOME CASES, IT CAN CHANGE LIVES WITH THE MONEY PEOPLE WIN.

BINGO HAS PAVED A CAREER FOR ME, I'M NOW A FULL-TIME ENTERTAINER BUT IT'S WITH THE SKILLS AND PROFESSIONALISM FROM BINGO, THAT I'VE BEEN ABLE TO SUCCEED IN WHAT I DO AND I'M SO THANKFUL FOR THAT.

I WANT THE CONTESTANTS TO RELISH THIS OPPORTUNITY, AS IT ONLY COMES ONCE IN A LIFETIME. I FELT SO HONOURED TO HAVE WON THE TITLE AND IT STILL MEANS A LOT TO ME TODAY. I WON THE COMPETITION AND I'VE GOT THE T-SHIRT TO PROVE IT, IT'S NOW WORN OUT AND IT'S TIME FOR ME TO PASS IT ON TO A NEW WINNER."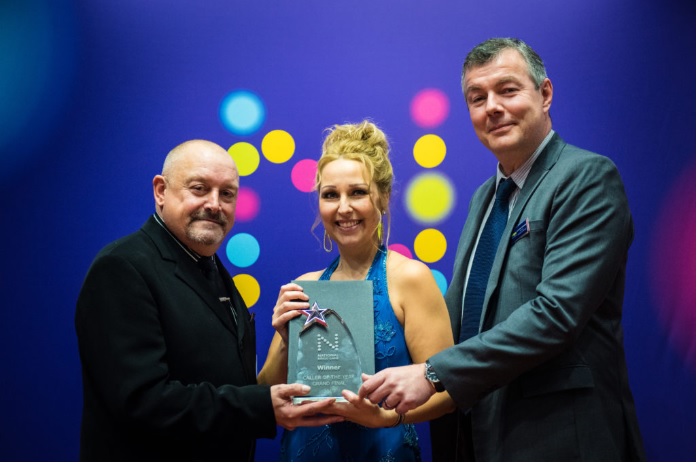 We Have a Winner
The final consisted of six regional qualifying winners from over 200 entrants – Jason Davies from Mecca Wrexham, Michael Farley from Beacon Cricklewood, Rhys Evans from Castle Merthyr Tydfil, Christopher Graham from Carlton Stirling, Donna Kunyo from Club 3000 Middleton and Bob Manwaring from Buzz Middlesbrough.
With around 500 people in attendance for Sunday's Final at the Buzz Bingo Club Great Park in Britain's second city, the event saw memorable performances from all the finalists, including an enviable Elvis impersonation, three professional-quality singing performers and two natural crowd entertainers. However, there was only one winner and that was Donna Kunyo from Club 3000 Middleton. Donna apparently stole the show with her scintillating rendition of Dame Shirley Bassey's 'This is my (Bingo) Life.'
As National Bingo Caller of the Year 2019, Donna will receive a trophy and £1000, whilst all the finalists will receive £500.
A jubilant Donna said of her win:
"I'M SO OVERWHELMED
RIGHT NOW. I STILL CAN'T BELIEVE THAT I'VE WON AND I'M NATIONAL BINGO GAME CALLER OF THE YEAR!
THIS DAY HAS BEEN INCREDIBLE FROM START TO FINISH. I WANT TO THANK EVERYONE WHO CAME AND
SUPPORTED ME AND I CAN'T WAIT TO CELEBRATE WITH MY CLUB. THE WHOLE ATMOSPHERE TODAY HAS
BEEN ELECTRIC AND IT'S REALLY WHAT BINGO IS ALL ABOUT."