News
ICE Landmark Awards to recognise industry's extraordinary achievements
The milestone achievements and successes of organisations and individuals in international gaming will be celebrated when the industry comes together at the much anticipated ICE London (1-3 February, ExCeL Exhibition Centre, UK) – the first edition of the world's favourite gaming expo to be held since 2020. The show will be the focus for the third edition of the Landmark Awards, an initiative launched by Clarion Gaming to recognise the 'extraordinary' within the international gaming industry.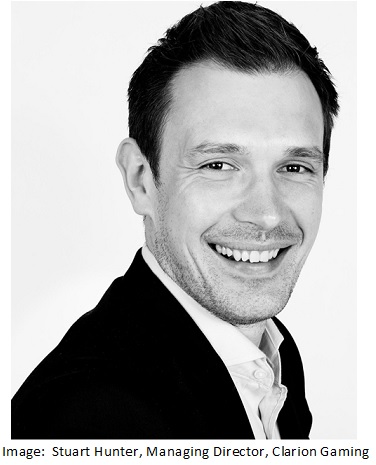 Stuart Hunter, Managing Director of Clarion Gaming explained: "The Landmark Awards, which are presented on the show floor during ICE London, recognise milestone events whether they be business, industry or community related. We want to recognise those businesses that have broken all sales records, those that have celebrated 40+ years in the industry or undertaken valuable social initiatives in their community such as helping the vulnerable during the Covid pandemic. There are also the industry stalwarts who have been with the same business for decades as well as the long-term exhibitors and visitors to ICE London and to its predecessor ATEI.
"As the show organisers we are often reminded that the vast majority of the game-changing landmark products and services that have had a fundamental impact on the industry have been debuted at ICE: it is therefore fitting and totally appropriate that we celebrate and recognise the extraordinary achievements of organisations and individuals when the industry unites once again in London."
He added: "The industry often suffers from a misinformed negative narrative. The Landmark Awards are an opportunity to redress the balance and shine a light on some of the positive stories, milestones and extraordinary initiatives undertaken by the gaming community. Nominations for an ICE London Landmark Award including a brief description of the achievement can be sent to my personal email address stuart.hunter@clarionevents.com by 4th January 2022."
ICE London is the biggest b2b gambling industry event in the world and embraces every aspect of the gambling ecosystem from games creators, distributors, operators and retailers, to trade associations, strategic bodies and regulators.
To register visit: www.icelondon.uk.com