Articles
Gaming Progression on Show G2E Asia 2019
Bingo Life interview with Josephine Lee, Chief Operating Officer of Reed Exhibitions, Greater China
Can you provide us examples of other key speakers at this year's conference?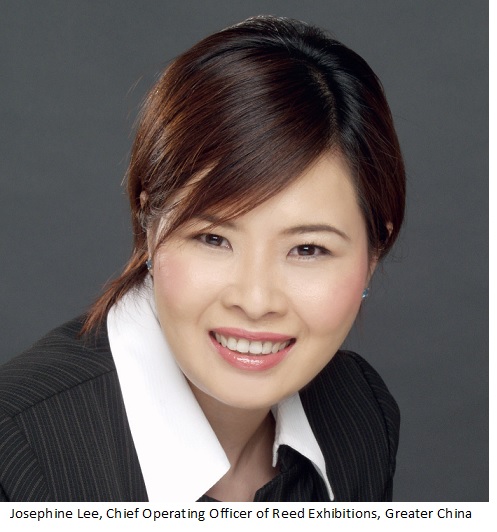 "We'll be officially announcing our G2E Asia 2019 speaker line-up in February. As with last year and many editions before, it's guaranteed to be an exciting assembly of influential leaders that are fully representative of Asia's gaming and entertainment industry."
What else can visitors to G2E Asia expect to see on the exhibition floor as well as the Conference?
"There's good reason why G2E Asia has earned its reputation as a one-stop platform in the industry. This year's new and interactive bi-level exhibition space will stretch across 35,000 sqm to accommodate a projected 18,000 visitors from Asia and abroad.
"G2E Asia's ever-expanding and evolving show floor reaches all corners of the industry with a spotlight on key segments that offer unprecedented sourcing, learning and networking opportunities. Digital Content & Technology's joint-exhibitor showcase of online game development and technology providers, plus a full-day forum, is a hub for Asia's gaming technology community, spanning bingo, casino, lottery, mobile and social gaming. Whereas the Parts and Components Pavilion, Asia's first and only trade and sourcing platform dedicated to the exhibit of parts and components in electronic-gaming-machine manufacturing, is a prime gathering spot for regional market operators to source unique and innovative parts, components and features that appeal to the Asian casino gaming customer.
"The Integrated Resort Technology & Business Solutions merges professionals with key decision makers from Asia's fast-growing integrated resorts sector. Its Integrated Resorts Experience Pavilion is a G2E Asia-exclusive and the region's first-ever event to centralize sourcing of new IR products, technologies and services that drive revenue and value from non-gaming sources. While the Gaming Development Zone gathers game and solution developers with a showcase of the latest game development products and services from leading technology companies, including business matchmaking opportunities.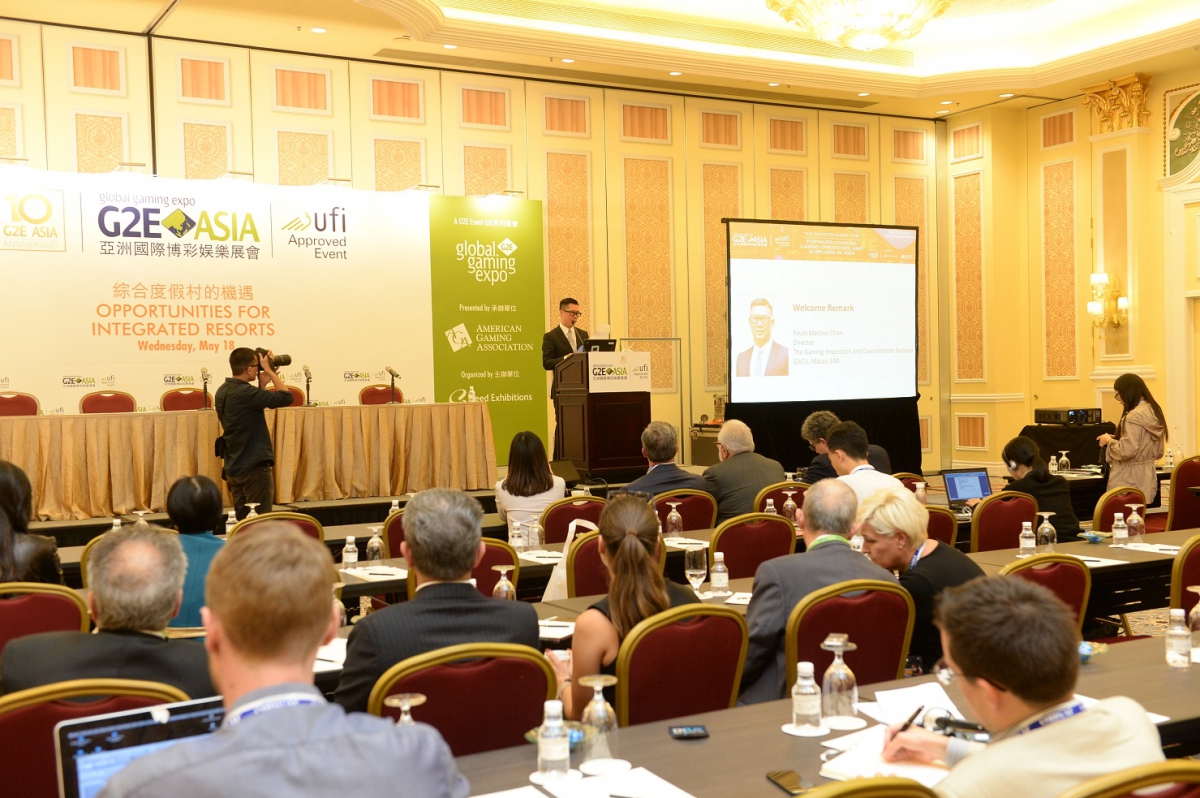 "The concurrently held Asia Lottery Expo and Forum is a multi-faceted business, learning and networking platform uniquely designed for lottery professionals of all tiers. It provides unrivaled opportunities to meet the who's-who of Asia-Pacific's lottery industry, together with a top notch education of the sector's hottest themes and trends.
"The new Esports Connect Asia will serve the exciting and emergent esports market, where all eyes are now fixed on Asia. Its dual business-and-networking platform will play a crucial role in transforming sports of the digital generation into the future of entertainment via the most efficient market solutions. It will feature an extensive showcase of the latest products and trends, in addition to networking opportunities for both community and industry leaders. The new Financial Technology Asia will shine a spotlight on Asia-Pacific's skyrocketing FinTech industry. Its specialized platform will present the latest solutions and services, including cloud financial solutions, block chain technology, cybersecurity, FinTech and payment solutions, while bringing together financial technology and solution providers to share insights from an exclusively-Asian perspective."
What's new for the 2019 Conference agenda and how can readers find out more about this year's show and conference programme?
"G2E Asia's many benefits span beyond its show floor showcase. Held concurrently with the exhibition, the three-day G2E Asia Conference Programme's content-rich offerings never stop evolving, keeping its gaming and entertainment participants up-to-date with the latest market developments and trends. Led by a line up of high-level industry leaders, influencers and experts, the programme gives direct exposure and understanding of today's most critical issues, together with practical and cost-effective insights relevant to the challenges facing Asian operators today. The G2E 2019 Conference Programme agenda and speaker details can be accessed via our official website, where updates are constantly posted, together with the expo's Facebook and LinkedIn pages. "
What are the opening times of the exhibition and conference this year?
"The 13th edition of G2E Asia will be returning to The Venetian Macao on May 21 -23, 2019. The exhibition hours on May 21-22 run 10:30-18:00, and on May 23, 10:30-16:00. The G2E Asia Conference Program will be available all three days from 09:30 – 17:00. We look forward to seeing both new and old faces at this year's event. Gaming and entertainment product professionals, from all walks and nations, are welcome to join in. It is their ongoing support and participation that has contributed to G2E Asia's success."
Are G2E Asia visitors now able to use the new bridge to get to Macau by car or coach from Hong Kong and if not when? Is it more expensive that then ferries?
"The Hong Kong-Zhuhai-Macau Bridge has added a new and convenient option for our G2E Asia visitors, but unfortunately, not without restrictions. The bridge only allows passage to private cars with a cross-border Vehicle License Plate at a toll fee of 150 HKD per vehicle. The most convenient and economical option is the shuttle bus from Macau to Hong Kong at 65 HKD per person, and only takes 35 minutes. The same option is also available from downtown Hong Kong at 170 HKD per person. Ferry options take about 55 minutes, hover around 180 HKD per person, and transport directly from the Hong Kong International Airport. Though note that each ferry has their own schedule and operating hours."​
Do you expect the new bridge will have an increase effect on visitor numbers to G2E Asia?
"Absolutely. The new bridge, connecting Hong Kong and Macau with Mainland China, had been only but a dream for many years. As 74% of our audience hails from overseas, many will be flying into Hong Kong before transferring to Macau. The bridge is conveniently located only 5 minutes from Hong Kong International Airport and open 24-7. Late-night arrival passengers can also opt for a direct-Macau transfer, which will surely cut down on their accommodation budget as well."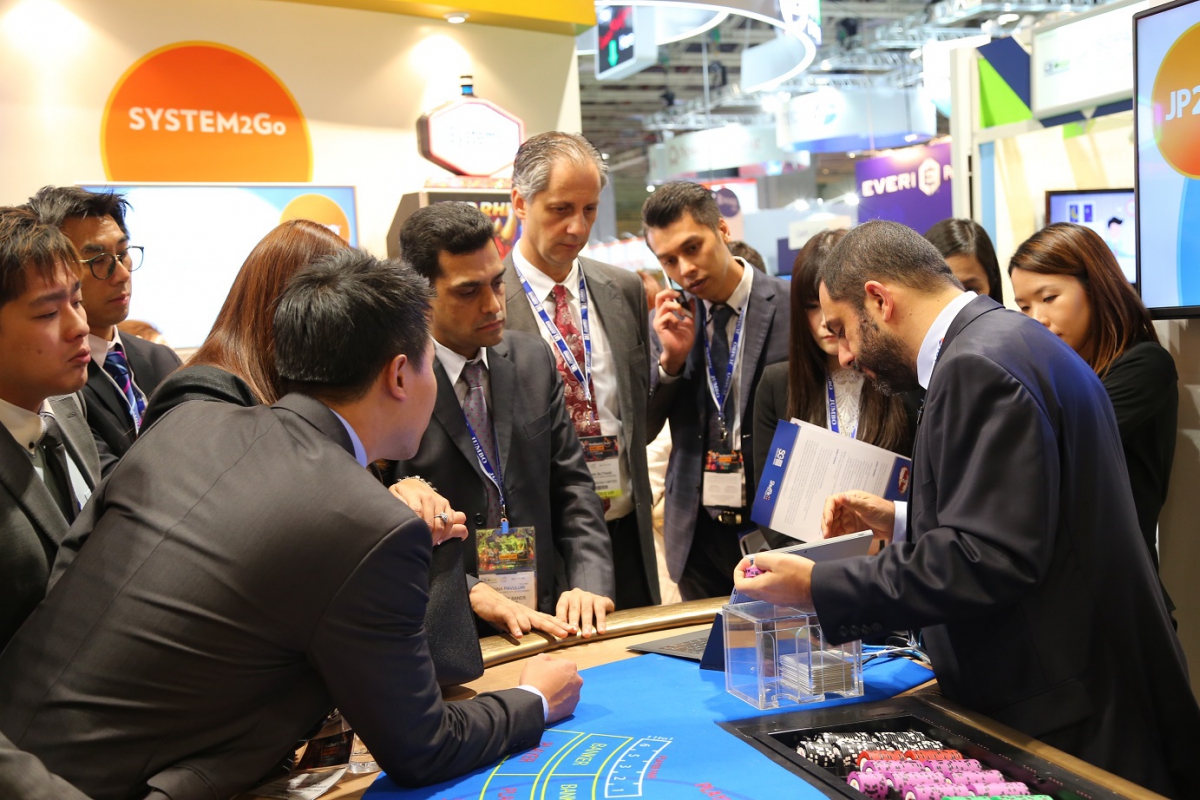 G2E Asia's 2018 edition boasted its strongest numbers ever. Have you that visitor numbers to G2E Asia 2019 and have you found any trend developing from a geographical attendee standpoint?
"I'm proud to say that G2E Asia gets bigger and better with each edition. The last few years, in particular, have experienced staggering growth. G2E Asia 2018 was our most record-breaking edition with 16,358 visitors, at an annual increase of 17%. Satisfaction levels were also in high numbers, where the 2018 G2E Asia Survey reported 80% of visitors "likely to return". In addition to a 74% international-visitor representation, the show continues to broaden its regional appeal with significantly increased visitor numbers from Southeast Asia."
G2E Asia continues on an upward path. This year, its 13th edition, is expected to be our biggest one yet with our expanded (and bi-level) exhibition space, together with new and exciting segments and offerings. We're anticipating more than 18,000 visitors."
Getting around an exhibition and conference venue is never easy what provisions have you for visitors them with planning their schedule for attending conferences and locating booths on the exhibition floor?
"G2E Asia's Online Business Matchmaking is an amazingly versatile networking tool that facilitates attendees' meeting planning with audiences most targeted to their needs. Operating up to three months prior to the event, it works to deliver private and pre-show networking opportunities between G2E Asia exhibitors and visitors. Additional functions include proactive recommendations based on visitor and exhibitor profiles and interests; a meeting-request feature with auto-scheduling based on time availability; and an appointments schedule with automatic reminders.
"The G2E Asia App, Mobile Match, continues support onsite by helping exhibitors and visitors keep organised with anytime-access to meeting schedules and the added convenience of 15-minute meeting reminders. App users can get additional assistance onsite at the Match Me Booth and via the multi-located 3D exhibitor floorplans."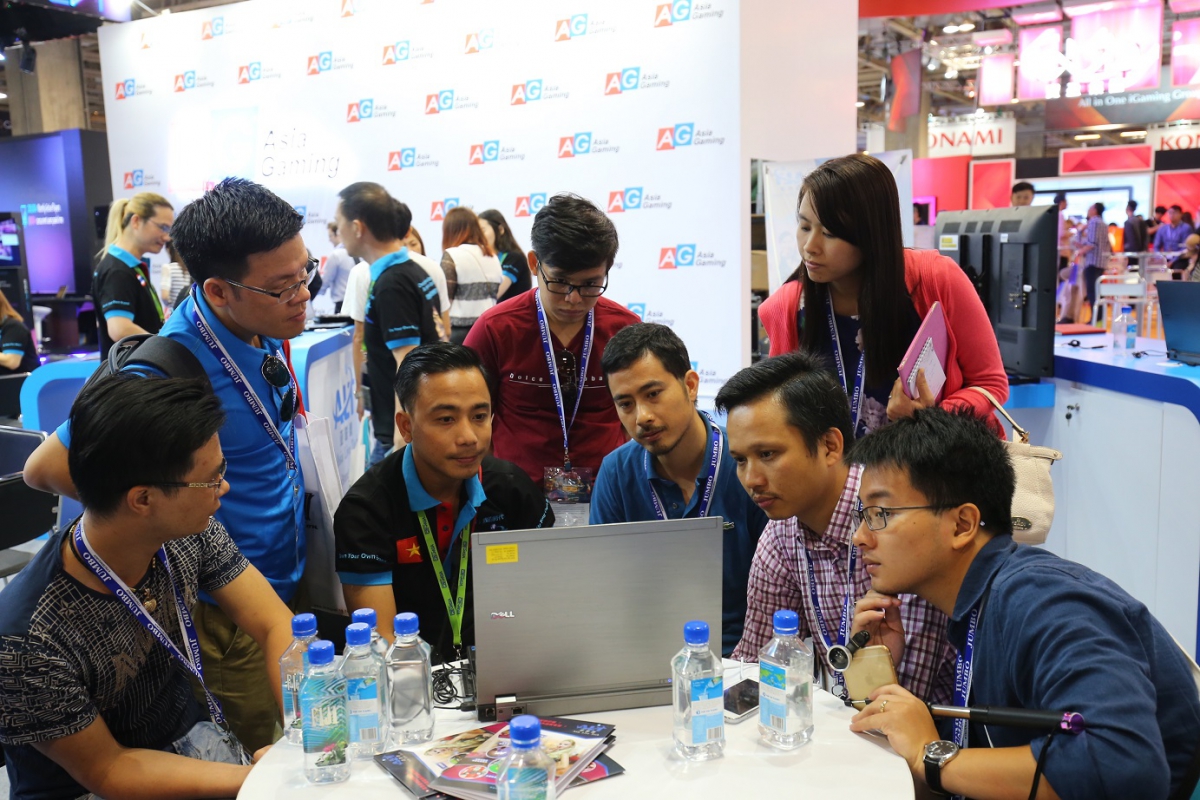 Networking activities for G2E Asia visitors
"The momentum doesn't stop with an unmatched product showcase and industry education. G2E Asia spans beyond the show floor with non-stop and targeted networking events. This year's offerings include the Gaming Regulator Networking Luncheon, providing regulators the opportunity to exchange views, share updates and explore cooperation prospects; the Presidents' Reception, an exclusive, invitation-only cocktail that offers senior executive networking opportunities and brand exposure at the highest level; the G2E Asia Awards Ceremony and Gala Dinner, which recognizes excellence and innovation in the field, while representing both the gaming and non-gaming aspects of Asian entertainment; and the G2E Asia After Party, open to all attendees at Macau's popular Club Cubic, it provides industry suppliers with on-the-spot branding exposure and extended networking opportunities beyond show hours.
"Attendees of all interests, levels and backgrounds can also benefit from the show's Segmented Industry Networking Events, a series of small, casual and interactive networking offering with exclusive themes, namely Table Games Networking Cocktail, Slots Networking Cocktail, Digital Content & Technology Networking Cocktail, Future Leaders Networking Cocktail, and Lottery Networking Cocktail."
What's new for G2E Asia 2019?
"There's always something exciting and new with each G2E Asia edition. This year's show floor will see the return of industry segments Digital Content & Technology, Parts & Components Pavilion, Integrated Resorts Technology & Business Solutions, Game Development Zone and the Asia Lottery Expo and Forum, while welcoming our newest additions ESports Connect Asia and Financial Technology Asia. The list just keeps on growing!
"Users of the G2E Asia Mobile App will enjoy an even more comprehensive digital experience with the app's Lead Generation Scanner's enhanced feature functions, together with the New Product Hot Hits. "The show's 3D floor plans can be viewed at various kiosk locations across the show floor. Their innovative search-and-navigation functions deliver full access to all exhibiting company profiles and details, including booth locations, making show-time navigation a cinch! The floor plans are also uploaded to the official G2E Asia App and website."
For companies considering exhibiting is there still time to organise a booth?
"Absolutely. Though I wouldn't wait too long as space is going rather fast!"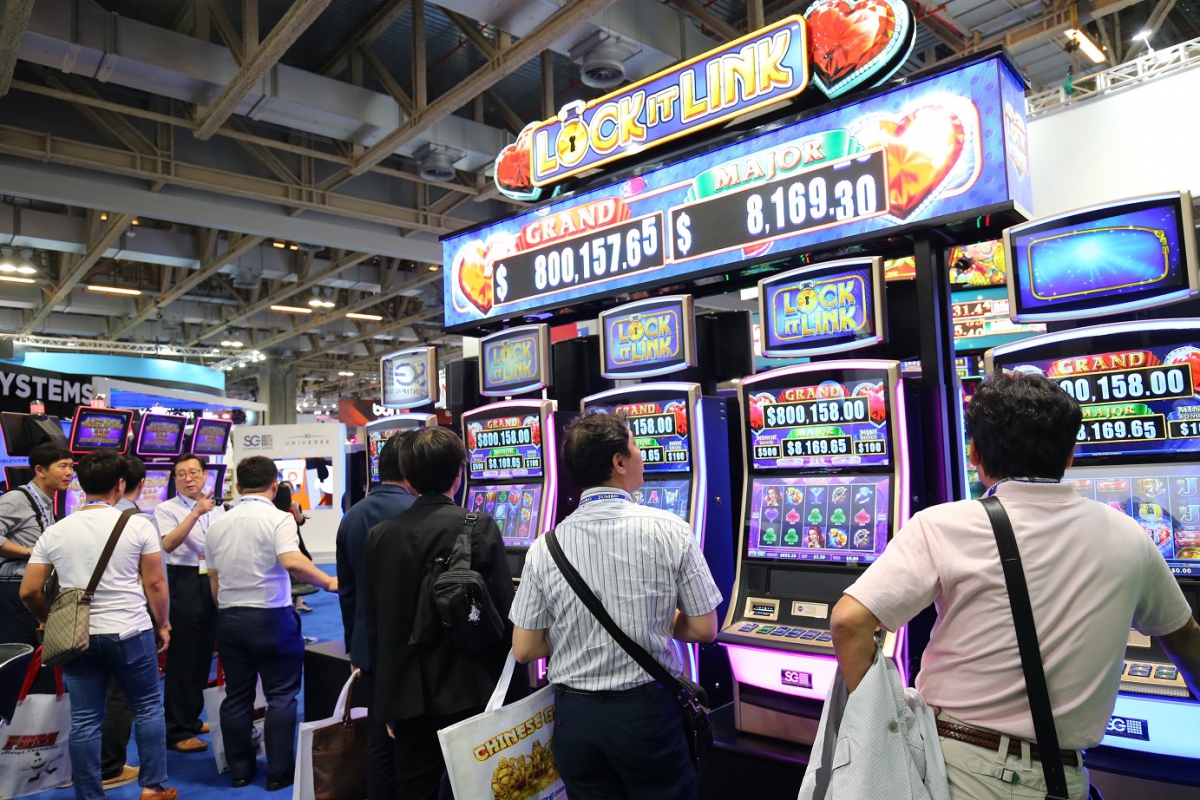 Biography
Josephine Lee, Chief Operating Officer of Reed Exhibitions Greater China, was born in Hong Kong and has been working in the exhibition industry for 20 years. Since joining Reed in 1998, she has distinguished herself by winning four major awards - the Export Division President Award (2000); the Reed Chairman's Award (2001 & 2009) and the Reed China President's Award (2005).
Her dynamic leadership has also seen her spearhead the restructuring of the Export Division in Australia; develop outbound business in Asia and establish Reed offices in Beijing, Shanghai and Shenzhen (in 2002, 2003 and 2012 respectively). Today, in addition to Sales and Marketing responsibilities, she will oversee Reed Greater China's entire portfolio of events, as well as the Operations Team.