Articles
The Biggest BUZZ in bingo
 103 clubs and a £40 million investment
A number of towns and bingo players across the country have felt, and seen, the winds of change blow through, as Gala Bingo rebranded to Buzz Bingo, establishing itself as the newest and largest licensed bingo club operator in Great Britain.
The transformation is now almost complete and Buzz Bingo has launched all 103 clubs across the country following a staggering investment of £40 million, with the remaining 19 clubs due to be completed by February 2019: players are seeing the changes and experiencing the benefits. The launch of Buzz Bingo has also coincided with the introduction of a brand new online offering - buzzbingo.com.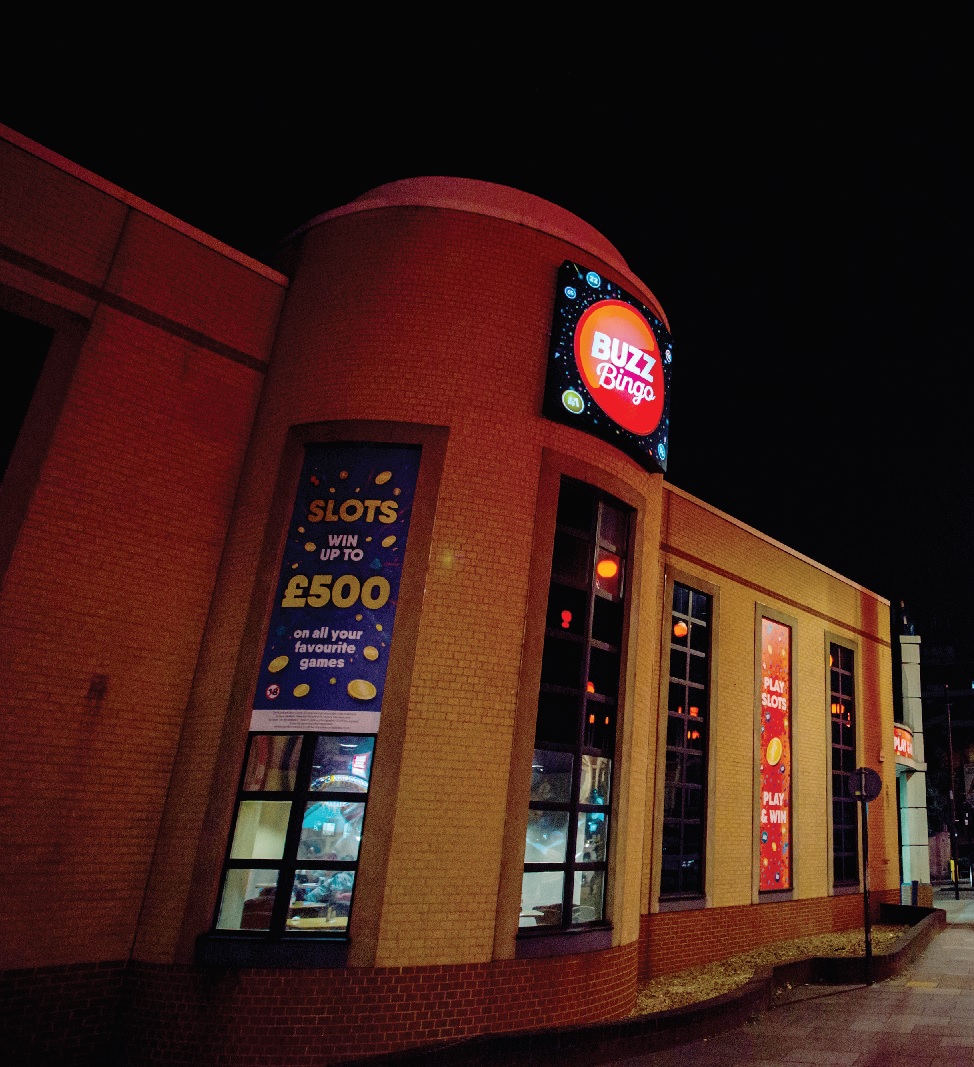 The launch of Buzz Bingo has centred on putting customer experience first, both online and in club. As part the regional launches, Buzz Bingo staff members were asked to nominate local heroes – real regular customers – to officially open their new Buzz Bingo clubs.
From May to September this year, Buzz Bingo customers all over the UK came together to celebrate the launch of their new local Buzz Bingo clubs, with spectacular launch parties taking place from Aberdeen to Plymouth. The launch of Buzz Bingo enabled club managers and staff members to thank their customers for their loyalty whilst celebrating the start of an exciting new era.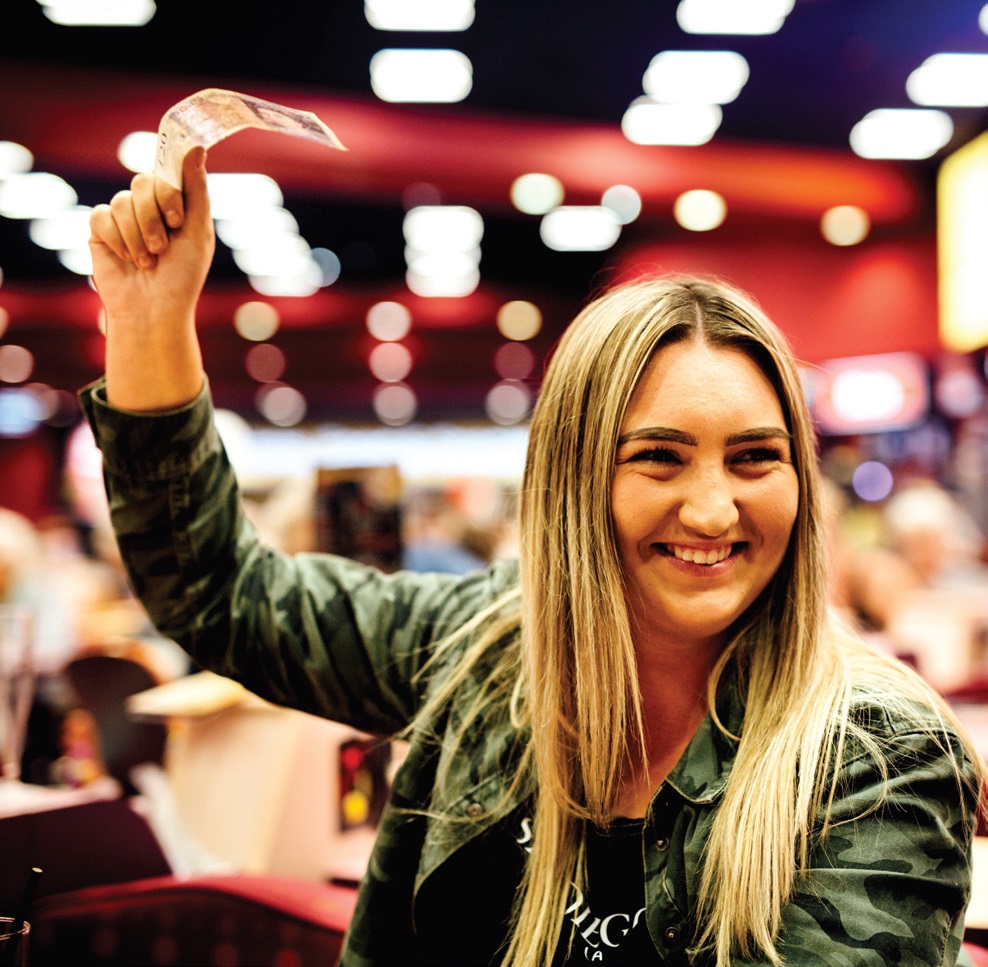 Simon Shaw, Chief Retail Officer at Buzz Bingo said, September was an extremely busy month for us, we re-branded 98 clubs to add to the early 5 we trialled in the spring. We regionally phased this with 23-25 clubs rebranding every week Tuesday through to Friday, then all having a party on the Saturday, at our peak we re-branded 9 clubs a day. The support from the Property, Projects, Brand, Implementation and Operations and club teams were immense, we are unlikely to ever see this many clubs rebranded over such a short period of time in the industry ever again.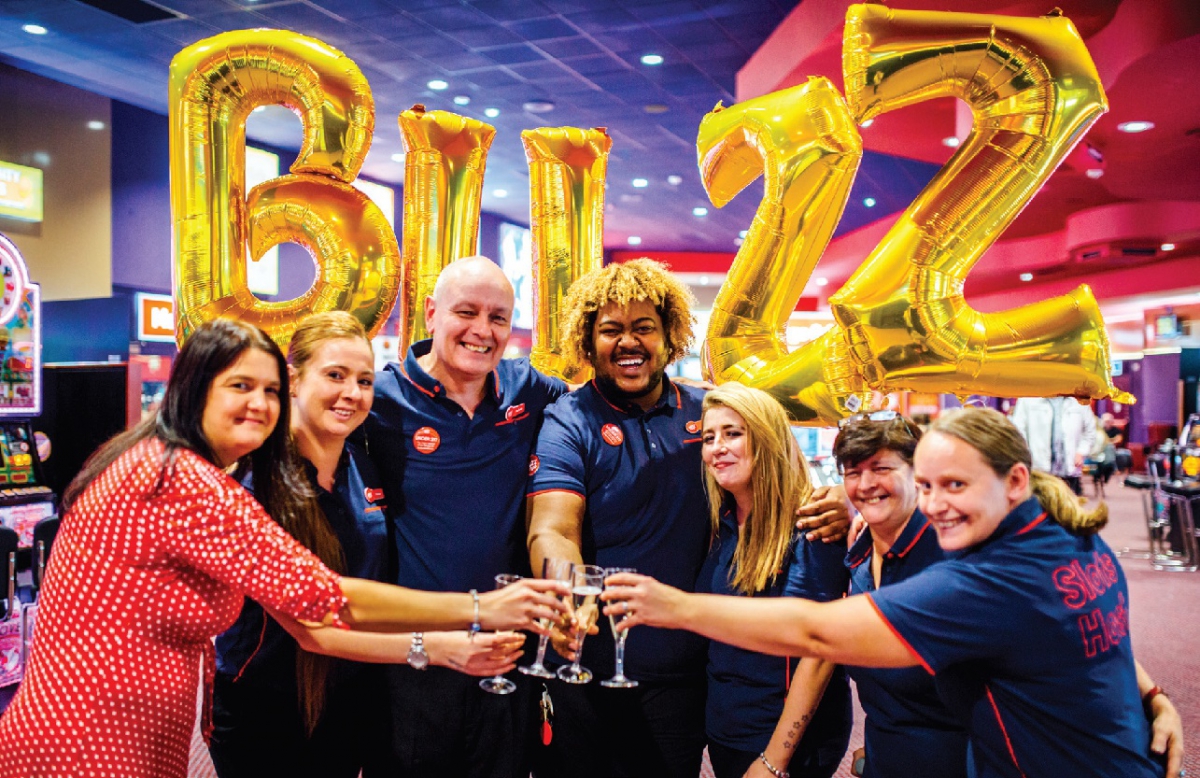 The rebrand consisted of tiered approach to investment but all clubs had external and internal signage, new front of house and welcome area and a stage set, the majority were also repainted internally. All our staff had new uniforms and our customers new membership cards so it required a whole team effort and vigorous planning to make sure we had 2.5m sq feet of retail space rebranded smoothly, on time and within budget. A key partner for us was Frodsham Signs who have done an excellent job to ensure that all our signage delivered on our objectives, Ashley Kimberley of Frodsham Signs said "Frodsham Signs thoroughly enjoyed working with Buzz Bingo property & marketing teams and external design agency to deliver a new exciting & vibrant brand, we would like to thank the board of directors & staff for their organisational skills, hard work and dedication, which in turn made our job easier, making the whole project a great success"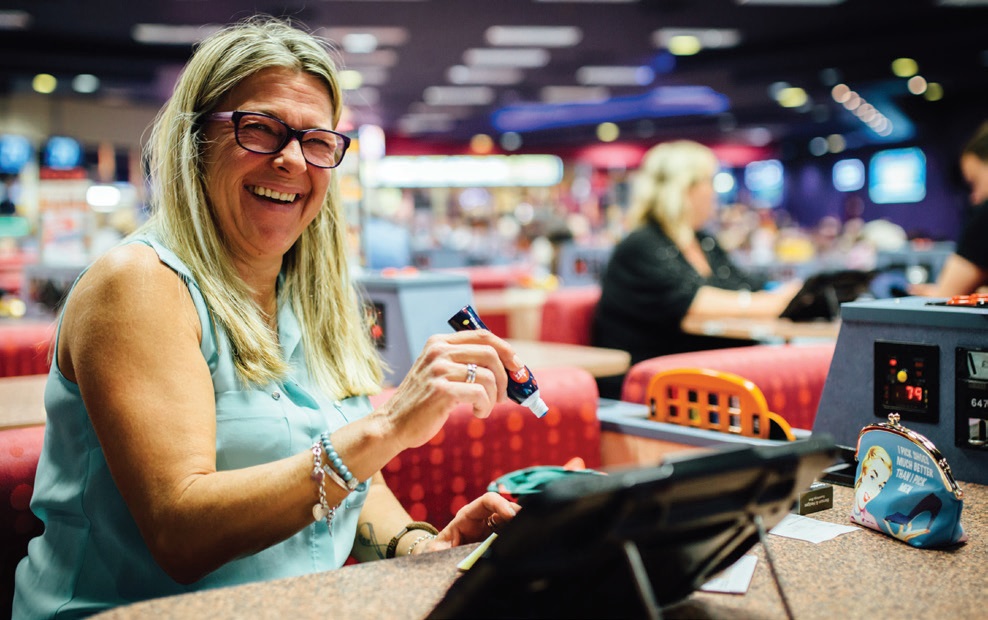 Simon went on to say "I must pay tribute to the whole team who played a significant transformation to Buzz Bingo and the reaction and feedback from our customers and club colleagues has been terrific"
Buzz Bingo in Falkirk was one of the first clubs to be rebranded and was opened by 100-year-old Falkirk local, Mima Heaney. Mima, who is a regular player at her local club in Falkirk, was delighted to be invited to her wish – to call the charity bingo game on stage!
Ian Tippen, a local customer in Leeds, opened his local club on the eve of their launch party in mid-September. Ian, who plays regularly at the club, is a former Olympic torchbearer and has completed 100 marathons. Ian brought his 2012 torch to the club opening – this time taking to the podium in an entirely different capacity!
At Wigan Town, the 'Calendar Girls' – as they're affectionately known, came back together after fourteen years to officially cut the ribbon at the Wigan Town launch party. The 'Calendar Girls' got their name after they famously recreated a charity 'Calendar Girls' style calendar in aid of a Breast Cancer Charity back in 2004, which raised more than £13,500. The ladies reunited to mark the exciting launch and pose for photos for their local paper in Wigan.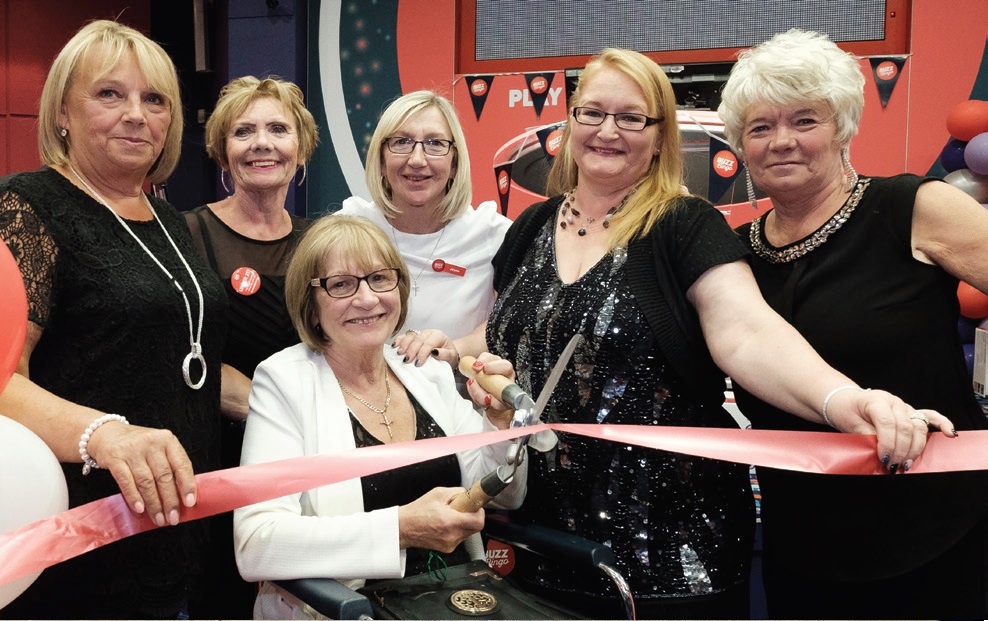 Weston-Super-Mare's launch was all about celebrating the local branch of the Royal National Lifeboat Institute. Duty Manager Shaun Tippens invited volunteers from the charity after recent fundraising efforts in the area caught his attention. The night was a huge success and raised money for the charity.
In addition to the 103 club launches across the country, Buzz Bingo have invested in a brand new online channel powered by leading online gaming provider Playtech. Buzz Bingo's digital team created buzzbingo.com in just over a year, after compiling market intelligence about all aspects of a player's online journey from sign up to the size and quantity of jackpots. The website delivers gaming and player engagement capabilities on mobile, tablet, desktop and on touchpads in all clubs. In the future, this technology will allow customers to enjoy seamless play in clubs and online – creating that community feeling on and offline.
Stevie Shaves, Digital Director at Buzz Bingo said: "Like our clubs, buzzbingo.com is all about community. We spent over a year ensuring our online offering is exactly what players want. We've captured the in-club feeling of being among friends and delivered it online. When players log into buzzbingo.com, they see where their 'Buzz Buddies' are playing and can join their game in seconds. This seamless process truly encompasses what we are all about as a brand."
The launch was supported by a brand new advertising and creative campaign developed by award wining creative agency isobel, which is aiming to attract a new, younger audience.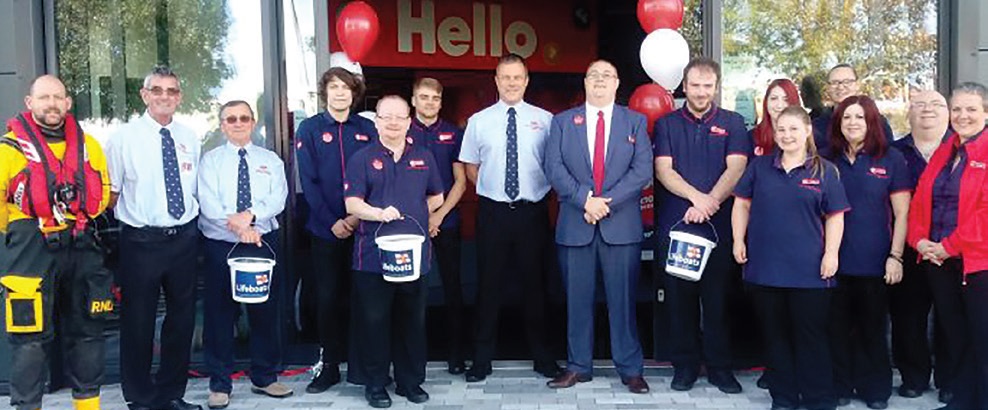 Amanda Howard, Marketing Director at Buzz Bingo said: "We chose the name 'Buzz' Bingo because it's part of our DNA. Our players and colleagues feel it sums up their experience of being part of our family. We're focusing on our players and providing them with somewhere they can go to have fun and feel part of a community, no matter who they are or where they're from. We designed our new ad campaign to highlight and celebrate that our players span all generations and backgrounds. We want the great British public to fall in love with Bingo again."
Buzz Bingo has 100s of slots games online and in club, including 7 exclusive ones. Games include smaller and more frequently won jackpots – as well as progressive jackpot games and there are no wagering requirements on Bingo bonuses.
The rebrand from Gala Leisure Ltd to Buzz Bingo started in in May 2018, following the sale of Ladbrokes Coral Group Plc's retail bingo clubs to Caledonia Investments plc in December 2015. Buzz Bingo will run its clubs and website from its Nottingham and London headquarters. Galabingo.com and its associated Gala Bingo online brands remains the property of GVC Holdings PLC.
Galabingo.com and its associated Gala Bingo online brands remains the property of GVC Holdings PLC.
Feature originally Published Autumn 2018 edition Bingo Life magazine