News
Link Up To Mecca's New Linka-Balls Bingo Game
A Linka-Balls feature forms the centrepiece of Mecca Bingo's new 90 ball variant game, which is set within a retro themed bingo room.
Six coloured Linka-Balls, representing the colours used for the bingo balls calls are used alongside the 90 ball variant. These additional balls become a live in-game feature that plays out during the main session, increasing customer participation and anticipation.
Inspired by popular retro games such as Columns, Tetris and Connect 4, the aim of the game is to match three balls of the same colour grouping, in a straight line either; vertically, horizontally or diagonally to win a prize.
To celebrate the launch, Mecca Bingo provided a Linka-Balls jackpot of £5,000, which was scooped by a lucky player in Sheffield
The game can be played online in the special retro themed room at meccabingo.com and on all HTML5 platforms including desktop, tablet and mobile.
James Boord, Head of Bingo at Mecca Bingo said: "Linka-Balls' fun nod to the past via its similarities to childhood favourites gives its players a taste of nostalgia.
"There is also an increased level of anticipation and excitement for players as in this game the colours become as significant as the number being called.
James, continues: "The interactive elements involved, the quicker games and the use of colours and numbers help bridge the gap between popular retro themed games and real-money gaming to help drive new, younger customers to Mecca Bingo's digital offering."
Linka-Balls: How the Game Works
· The Linka-Balls feature plays out at the same time as the bingo game starting with the first ball call
· As each bingo ball is called, a corresponding coloured ball will animate to drop from the ball call area into the feature area
· The colour of the ball dropped correlates directly to the colour of the Bingo ball called
· There are 6 ball colours, which represent the colours used for the bingo ball calls: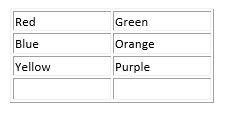 · For the first match of each of the three colours, all qualifying players will receive a share of the associated pot for that colour.
· Players only need to buy 6 tickets within a game to join in the Linka-balls fun!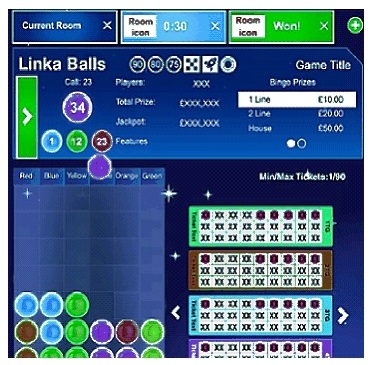 About Mecca
Owned by the Rank Group Plc, Mecca is one of the largest Bingo and Slots operators in the UK. Mecca provides popular games, fun and entertainment through its 85 clubs and via Meccabingo.com online and mobile channels.
Strictly over-18s only. Please bet responsibly. www.gambleaware.co.uk